Looking at the dynamap I noticed i had a giant egg near my base: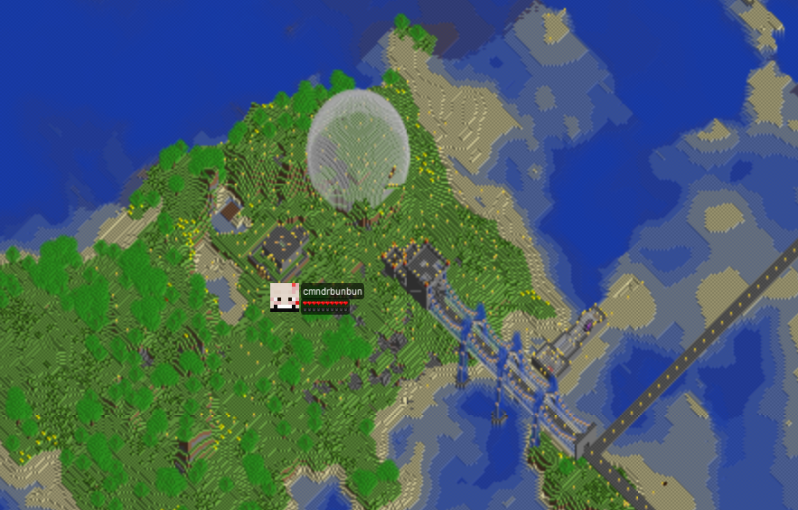 Either that or I finished my very own biodome!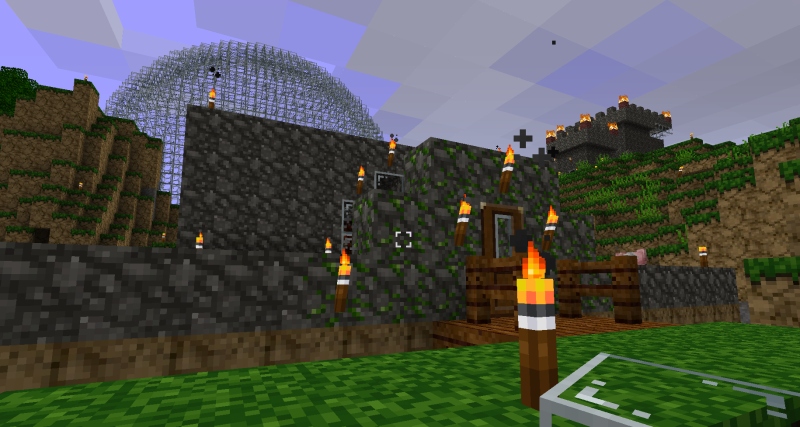 Next is to plan out what I want in it and link it to my not yet started underground city. First up however is to start on the tower I'm making on the bridge which I have mapped out now. It will be about half the size of my one on the other server since I really don't want to mine 1500 blocks of whatever that the other took just to lay out one floor.