I finally finished my barn. It ended up being my larger than originally planned but bigger is better.  I put some "hay" in it too.  Later in the evening (well morning since it was 2am) I even caught a cow for it.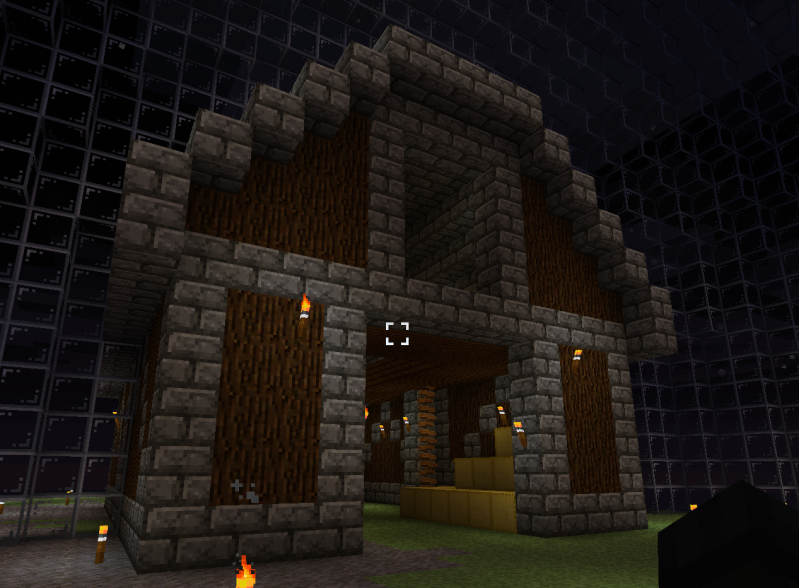 Some other goofy stuff:
This creeper had me trapped inside until I remembered I can shoot through doors.


While I was testing multiple grass types a chunk error caused this neat view of my underground stuffs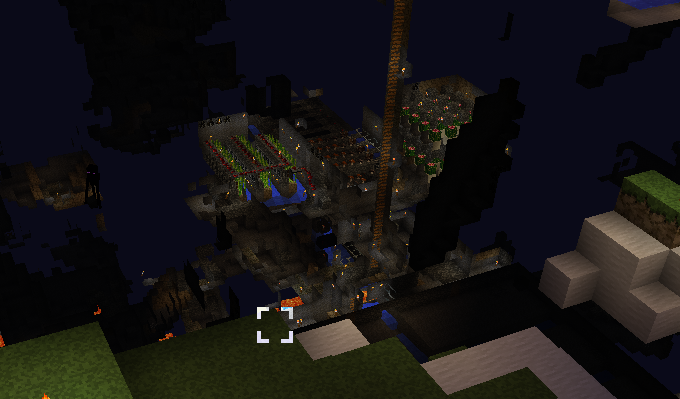 Now I just need to finish my silo, chicken coop and then create my fields.  I caught a pig twice as well but somehow he always got out.  Guess I shouldn't have used a skin with wings.