So as some of you know I made the mistake of holding lava when accessing a chest. Unfortunately the server was also lagging at the time so instead of being next to the chest i was a few spaces from it. This caused massive death and destruction inside my wooden home and I thought I had lost everything. I went back to check today and it looks like my frantic laying of stone and water kept my chests safe. That is until a creeper blew up next to me knocking my food and textile chest into the lava. Luckily my valuables and such were saved so I figured I'd just rebuild and fortify.
So yeah, I may have gotten a little carried away. You can also see my don't let Josh get lost/lighthouse tower in the background as well.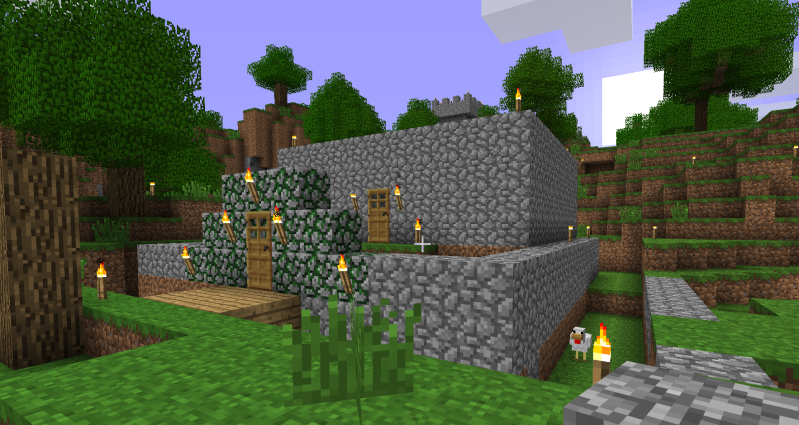 Just in case I also made a lava moat and put up signs around my lava chest.  And yes I've killed 3 dogs so far in lava mishaps : (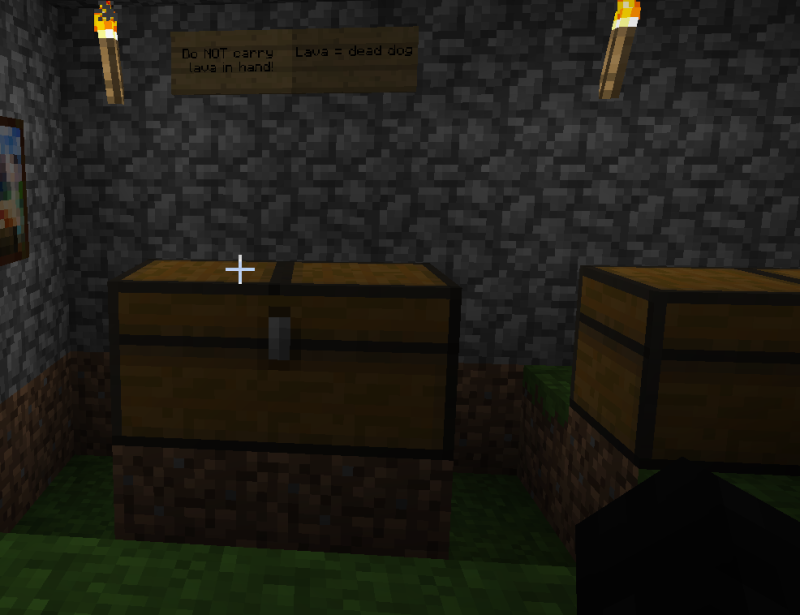 I also figured I'd reinforce the front of my main mine and farm as well
Speaking of farms here are the latest two I've completed.
Auto mushroom
Auto Sugar Cane
Gathering pool and switches
Anyone notice something in my last screenshot? Look again. That's right, diamond bishes!
To celebrate my luck and being able to successfully rebuild I've left everyone a gift (not diamond) in their bases. I gave you a bed too Hoff since yours got explodified.
Oh and Mr Creeper wanted to say, "hi" before getting burned to a crisp.
Let me know if you ever want a tour of the facilities and I can show you how everything works so you can grab some loots if you want. Just please don't ever mine anything around those floors. I've got wiring, caves, traps etc all over the place.